Why You Need Start Creating Content Always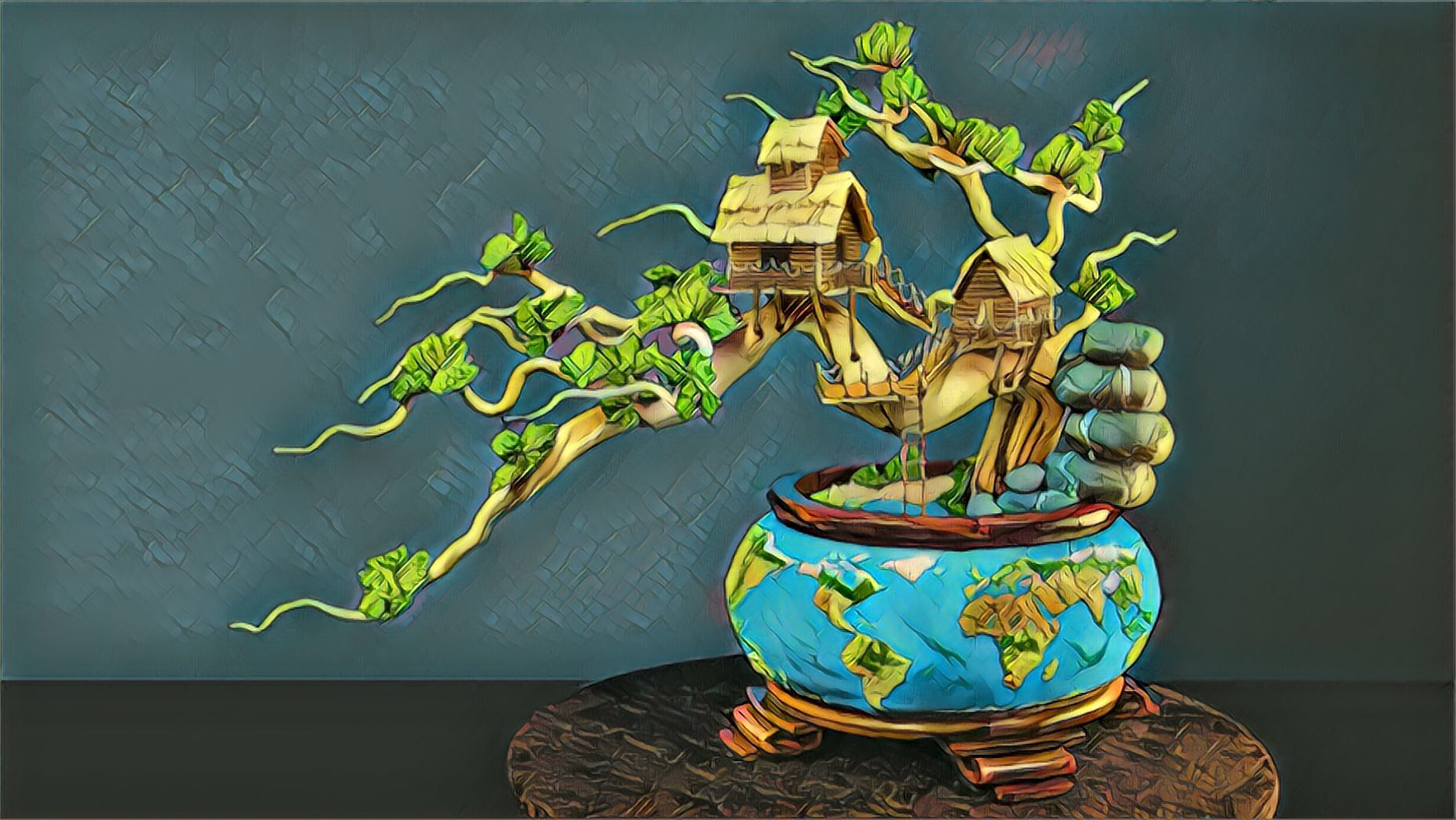 There are over 2 million blog posts published daily. Why bother?
Because we tend to look at web statistics through a mass media lens when the web is nothing like mass distributed content: TV, radio, print. Millions of mini communities and niches of interests exist, intersecting and most importantly are directly accessible – with content.
Your particular audience is looking at a minuscule fraction of all that content and the only thing that number should do is convince you that aggressive content creation works.
Think of the term Conversational Marketing and envision how a discussion would play out with a prospect, then customer, then uber, best friend in-the-world - even friends on Facebook customer. How would that dialogue go?
Imagine getting double your rate, a guaranteed sale and all the time in the world to walk with someone, learning about their business. What they're great at. What they aspire towards. Their challenges. Then providing them the solution that makes them killer successful.
That is what can happen with a digital marketing strategy centered around a body of content – no body of work, that grows, evolves and creates an inviting and responsive digital conversation.
The idea that all organizations need to become their own media companies is a daunting concept to businesses of any size but in particular small businesses.
But that's where it's so beautifully elegant like an Uber driver functioning as his very own transportation company or an Airbnb host creating a hotel out of thin air.
You can absolutely be a mega media company of one, with everything we have at our disposal right now.
With digital marketing in particular, there are a ton of free apps and some of the most powerful communication platforms can be spun up in seconds with just an email address and a web browser. And just like that, you're talking to the world. Conversational Marketing.
The Anchor app creates high quality podcasts with just your phone. And it works amazingly well. We created a podcast for a client with 20 minute interviews between us in Chicago and they in Palm Desert California. The Anchor app records our conversation in high quality audio and mixes the streams together in the cloud. We edit out the "ums", gaps and mess-ups (Anchor also has an online audio editor that's free). We mix in music (Anchor offers music backtracks for free as well), then publish as a podcast with a single click.
One podcast we did was in the 1 & 2 position of Google Search results the very next day when limiting the time-frame to a month.
From the recording, a transcript of the interview is created for $15 per podcast. There are free tools you can use for less accurate but transcribed none-the-less with nice quality. The transcript is re-written into a longer form blog post (~1,500 words) and social media posts with visuals added, calls-to-action at key points, related content and sources.
With just our phones and we're capturing a conversation and then manufacturing that discussion into a multi-media burst to an audience. But a burst that cradles each individual personally because we embed structure and segmentation into our content architecture.
Conversational Marketing.
Let's get to some stats that are way cool.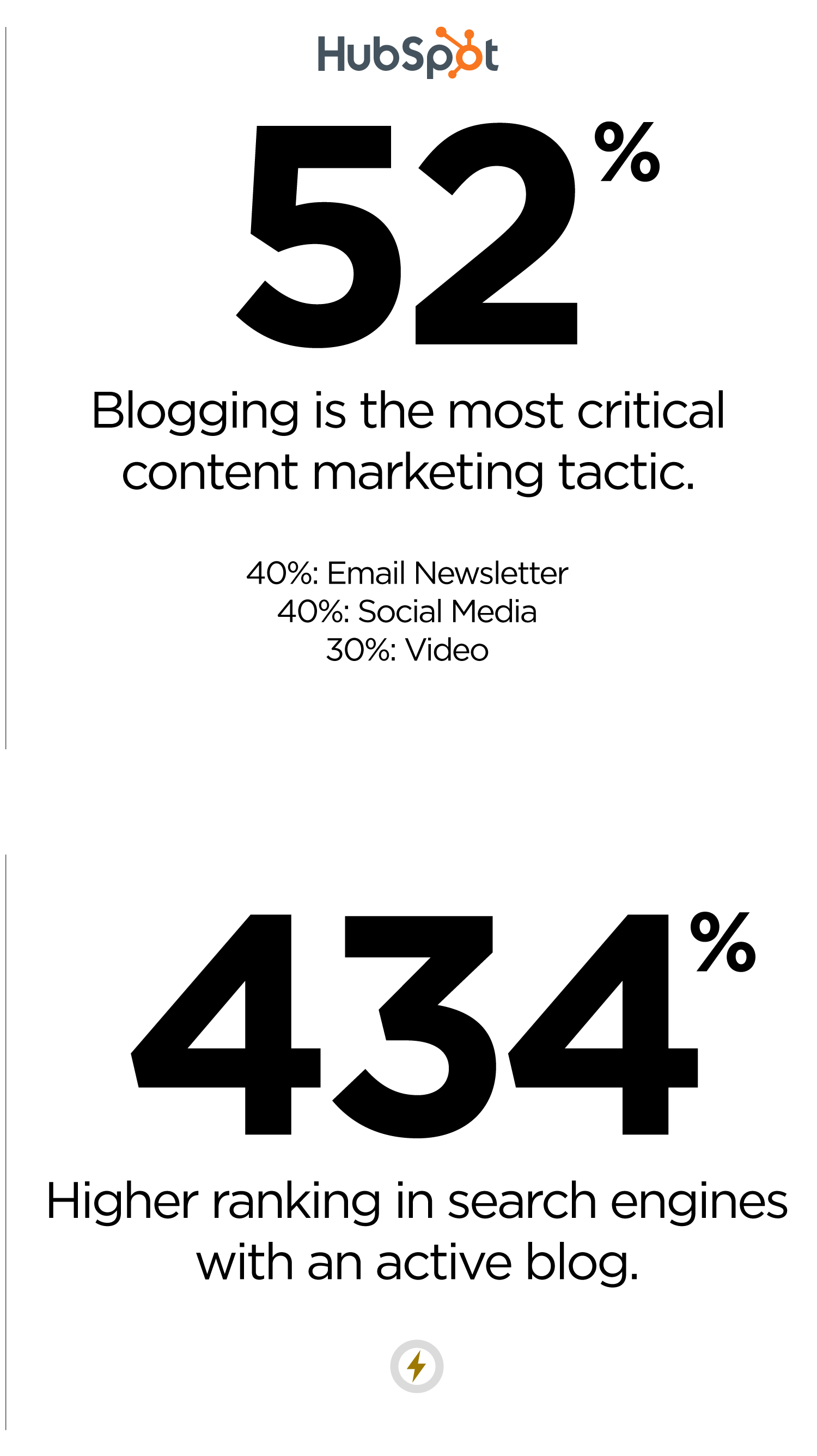 Hubspot did a content marketing survey and found respondents listed blogging as the most critical content marketing tactic for 2018, followed by email newsletters (40%), social media (40%), then ebooks, in-person events, and webinars. Video, surprisingly ranked at 30% as being vital.
Hubspot also reports that you have a 434% (yep, over 400 percent) higher chance of being ranked highly on search engines when featuring a well curated blog.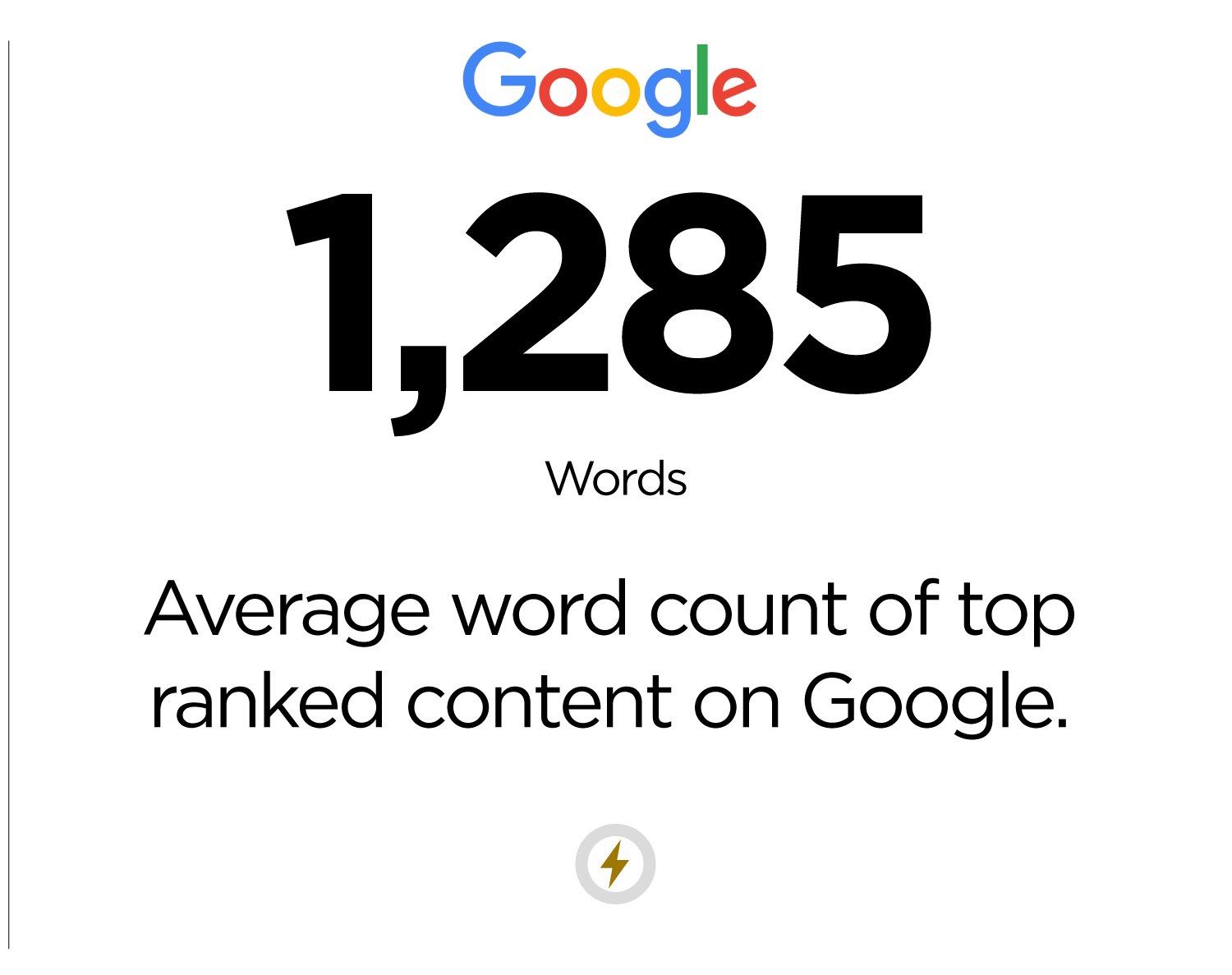 The average word count of top ranked content in Google in 2017 was between 1,140-1,285 words.
Companies publishing 16+ blog posts per month generated 4.5x more leads than companies publishing 0-4.
Evergreen content is a description for blog posts that continue to get healthy traffic months and even years after publishing. A Forbes article reports that 75% of an active blog's views and 90% of it's leads come from old posts.
Maybe you're convinced. Are you ready to be transformed by content creation?
Have you ever considered the health benefits of daily journaling? A higher IQ, Mindfulness, Goal Achievement, Emotional Intelligence, Memory Boosting, Increased Self Discipline, Increased Creativity, and Self Confidence are commonly cited. Watch Tim Ferress's video on his "5 minute daily journal" or check out Intelligent Change's 5 minute journal as one of the most popular ways people are reaching a higher state of self with journaling.
Now imagine your company applying the same process – a daily journal, that evolves into a structured and published body of work on your expertise.
And that's possibly the greatest gift blogging has to offer is the increase in your expertise. In order to stay an expert, you have to continuously be learning. Creating content regularly, forces you to do that.
The best part. You can start small.
Content creation can begin as a snowball effect. Start small and build. Once you reach a tipping point, rewards double and then continue to pay out over time. And it will pay out, but it's the long game you're investing in.
It's been said the very best time to plant a tree is 20 years ago. The second best time is now.
Are you ready to plant a content tree and grow a tribe of super fans with that tree?
Content Creation Starter Guide
Sign up to receive our tips and tools to get you on your way to regular content creation and publishing for little to no cost.
orbisdesign.com/Content Guide